Tsechen Chokhor Ling (LA) is a branch of Tsechen Kunchab Ling, Seat of His Holiness the Sakya Trizin in the United States. Under the guidance of His Holiness Kyabgon Gongma Trichen Rinpoche and His Holiness the 42nd Sakya Trizin Kyabgon Gongma Trizen Rinpoche, we are dedicated to provide Dharma services and practice opportunities to all Dharma friends. 
The 13 Golden Dharmas Empowerment (continued)
The Thirteen Golden Dharmas are a very special and powerful cycle of initiations that have been the special treasure of the highest Sakya lineage holders for over a thousand years. The initiations in the cycle bless the body, voice and mind to achieve both the excellent accomplishment of enlightenment, and the ordinary accomplishments of success, wealth, power, and overcoming of obstacles and diseases.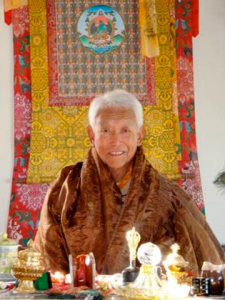 Saturday, Mar 3, 2018
1:00 PM – 3:00 PM
Tinuma Empowerment
帝魯瑪空行母灌頂
Sunday, Mar 4, 2018
1:00 PM – 3:00 PM
Red Vasudhara Empowerment
紅財源天母灌頂
Important Announcement
His Holiness the 42nd Sakya Trizin (Kyabgon Gongma Trizin Rinpoche)'s visit in Southern California
第42任 薩迦法王 大寶金剛仁波切
南加州灌頂法會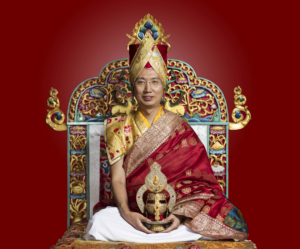 Rigsum Gonpo (Lords of the Three Families) Initiation 
三種姓怙主合修成就法灌頂
Chime Phakme Nyingtik (The Heart Essence of the Sublime Lady of Immortality) Long-life Initiation
無死度母心髓灌頂
Vajrapani Bhutadamara Initiation
伏魔金剛手菩薩灌頂
"We have to always remember how precious life is and how we need to protect its many forms. In order to protect life, we also need to protect the environment that harbours it."
-- His Holiness the 41st Sakya Trizin, Kyabgon Gongma Trichen Rinpoche